Here's a truly flexible and versatile way to achieve astonishing betting success taking only a few minutes to prepare.
The Real Proof is in the Results .....Statistics dictate that The BOSS will provide you with a constant flow of profits, making you a winner all the way.
Although a soccer match has only one of three obvious outcomes you will be surprised at what can be done to achieve your profit without having to resort to accumulators or any fancy named bets......You are only dealing with one match at a time....full stop.
Although a soccer-match has only three possible outcomes you will be very surprised at the pinnacle positions you will achieve by using The BOSS to generate your bets.
Just look for a few clues - apply your strategy - wait for your reward - IT'S THAT SIMPLE
Ideally, to use the strategy you will need a computer (PC) connected to the Internet and an account with an online bookmaker.
A word of caution - if possible, use more than one Bookmaker.....this will allow you to switch around and spread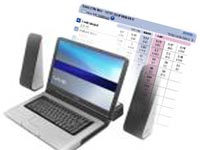 your profits. Winning too often with a single Bookmaker will put your account under scrutiny with the possibility of being closed down or suspended.
Another way to avoid the "beady-eye" of a "traditional" Bookmaker is to use a Betting Exchange.....A Betting Exchange welcomes profits because they make their money by taking a small percentage commission from your winnings. (In addition, you are likely to get better odds with a Betting Exchange).
With this program you won't be glued to your PC for hours on end, you will be placing your bet and then sitting back, or whatever you might like to do, and waiting for your profits to be put into your account.
Imagine The BOSS relentlessly working for you and providing you with a stream of consistent payments from your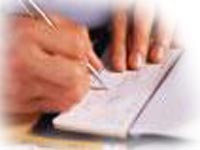 bookmaker. You will be calling the shots asking for the level of payments you want. The flexibility is unbelievable and I think you will be amazed at the power this program will give you to rake in the profits - all through a few clicks of your mouse button. The strategy is statistically sound providing consistent profits for long-term growth.
Make No Mistake. This is a truly logical way to tackle soccer betting. You'll be left stunned at the way your strategy bets skyrocket your money upwards.
There is a hell of a lot of people using online betting facilities....but before anyone can start making money in a systematic way they need the tools to do the job. Most professions/trades need the appropriate "tools of the trade" and gambling is no exception. The BOSS is an appropriate tool for soccer betting.....it is a tool which will serve you for many years to come and will not need tipsters to maintain it.
The BOSS is the business.
Just wanted to say thank you for the programme. In just 2 bets I have more than recovered the cost of the software - and it took two because I used a rather cautious staking strategy in case things went awry; both bets were actually winners. Thanks again

L. Harper, Suffolk
Hi
I do not know how to really thank you. The Boss is one of the programs that really saved me from being BANKRUPT. It is really worth the money. Last season in the last 3 month of Premiership I recovered all my money that I had lost on Betfair. Once again THANK YOU. If you want to show this on your website I would be very happy because I really mean it. One suggestion that I would recommend on future versions is that on the calculated stake you use an option to include Betfair commission. ( I know that people may use the traditional bookmaker). I am very happy with Version 2, it is so much easier to use than Version 1.

All the best A.Hyseni, London
Hi Ken
The softwares working great, from the three games I'm paper trading it's looking like positive results.

A. Heyworth, Lancs.
This software is so great, and I just love it. I got back the outlay the very first day. Tonight I won a nice amount in the Norwegian Cup. It's so wonderful to watch the game and know you have a win regardless if one of the teams get a score extra or not.

Sissy, Norway
Just thought I'd let you know I tried it for the first time and have made a profit - Excellent.

Craig Hawkins, Solihull, West Midlands
Dear Ken,

Thank you for the software programme The Boss. I have now had a couple of weeks to put it through its paces and I can only say it is one of the best programmes I have ever used. My outlay for the programme has been returned to me and as you know I am a horse racing man with zero knowledge of football and I still showed a profit. What makes the programme so good is its flexibility and ease of use something that I very much enjoy. So once again you provide an excellent piece of software just like Blueprint.

Mr. S Thompson, Manchester.
Hi, Just a quick line to congratulate you on your BOSS betting programme. I used it for the first time today, identified 4 games via BetDevil that met the criteria and ALL 4 BETS WON for a profit of just over 75 points. The power of the system was borne out by the fact that one of the bets (St Etienne at home to Toulouse) was top-rated at BetDevil with an 'unders' probability of 79% and a home win probability of 43% versus 27%. Ordinarily for me this would have been a good-looking home win at the generally available evens, but as it turned out Toulouse won 1-0 away from home at win odds of 4.4. Luckily I hadn't bet on the win market, but thankfully 0-1 was one of the options your programme advised me to bet on ! :-) It may be a bit early to be jumping up and down and declaring that I've found the holy-grail of betting, but given that the majority of football games finish with 3 goals or less it stands to reason that your programme will highlight a lot more winners than losers !
Thanks, Steve.
Hi Ken,
The softwares working great, from the three games I'm paper trading it's looking like a positive result.
http://www.xscores.com/LiveScore.do is a really good site to check results.
Thanks
Andrew