A Complete Package to help you with Your Greyhound Betting.
On July 24, 1926, the first organized greyhound meeting was held at Belle Vue Greyhound Racing Stadium. This marked the first ever modern greyhound race in England and soon after, greyhound tracks sprung up all over the United Kingdom and greyhound racing was firmly established in the sporting scene.
Since this first organized venue the growth in interest has grown at such a phenomenal rate and now, greyhound racing is in fact one of the most popular spectator sport in the UK.
Greyhound racing is the only sport, other than horse racing, which takes place every day of the week, and this provides us with total flexibility when arranging our betting timetable. We can bet everyday, every other day, weekends, during the day or evening......... how much better can it get?
Greyhound racing has got to be one of the most convenient betting markets available providing so many opportunities for potential profits.
There are so many races available to bet on......so many that if we put every race from every venue in time order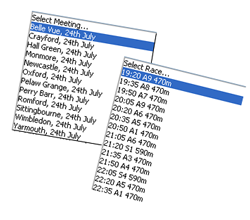 there would be only a few minutes between each race.
Each race is run and finished very quickly and this can be mind-boggling when deciding which races to cover with a bet...............how can we determine, in a quick and timely manner, which greyhounds deserve our bets?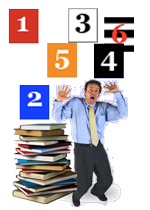 In the depth of things how do we sift through time records, form, class, forecasts, trap numbers, favourites etc without suffering from information overload?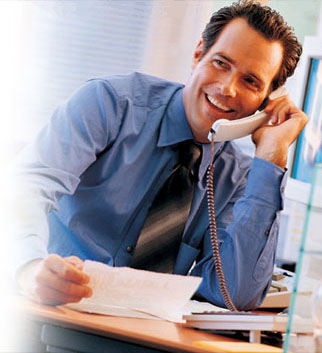 We should be more relaxed and focused.
What we are about to tell you will lighten the load for those already interested in greyhound betting and also for those who are about to enter this interesting and profitable betting platform.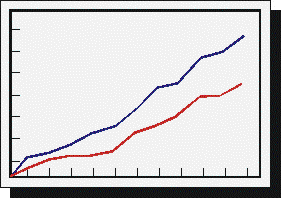 Traditionally, analysis of greyhound form has mostly been concerned with the relationship of time and grade but sometime ago we were pointed in the direction of a rating system which, by all accounts, most greyhound enthusiasts are not familiar with. This rating system, although simple to administer, is very time-consuming to apply to a race, and with the possibility of us wishing to look at a number of races throughout the day it becomes far too cumbersome to put into action.
However, what we have done here at Pro Gambling Products is to turn this little known rating system into a tool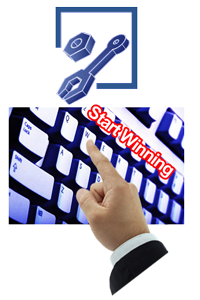 with an automatic forecasting procedure........ just load the software, select a race, set the analysis level, click a button and a forecast will be presented in a second. There are no data input requirements; just a few mouse clicks to perform what would otherwise be a time-consuming and boring activity.
We are proud to introduce you to Greyhound Race Grader.
This development has taken an old-fashioned approach and converted it for our push-button era, producing a superior automated piece of kit, and although this software is sophisticated, it really has been made delightfully simple to use with all of the work being done behind the scenes. You will find it really easy, quick and enjoyable.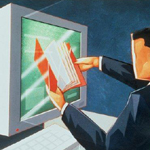 In addition to the forecasting side of things we have also included within the software a very versatile Multibetting Calculator which will allow you to produce some very useful bets which can be placed with any traditional bookmaker or betting exchange.
Overall, everything is quick, easy, very flexible and free from a great deal of drudgery.
WATCH OUR VIDEO TO SEE HOW EASY IT IS TO PREPARE FORECASTS
(Sound Available)


Immediate Download
PC Compatible
Minimum Operating System Required
XP (SP3)